Welcome
This is our first step in serving our community with world class curriculum for our children in the heart of Tokyo City. Star Kids International Preschool offers a full-day program, with hours of operation from 8:30 am to 6:30pm. Children can attend preschool five days, three days, or two days per week, subject to availability. Our teachers maintain high standards and use a variety of teaching strategies to enhance learning and development, and an appropriately challenging and safe environment is provided for Toddlers to explore and manipulate. Children are encouraged to learn and grow at their own rates and in their own ways. Our teachers focus on the whole child – social, emotional, intellectual, physical, and spiritual – within a structure that allows for some natural flexibility. For more information about Star Kids Preschool please feel free to contact us.
Our Mission
Our mission is to provide every child with a quality, early childhood experience. We strive to create a safe, nurturing and developmentally appropriate environment which fosters individual needs. Our inquiry, play and objective based activities makes the International Preschool Curriculum a leading program. We view education as a partnership between parents and teachers. We believe it is essential to develop a good rapport with each child and parent based on open communication and mutual respect. This is the foundation of a successful school experience. We empower children by offering them opportunities to make decisions and solve problems. It is our goal that children will possess confidence in their abilities and establish lasting relationships with teachers and peers.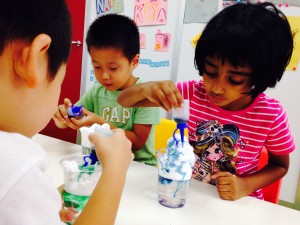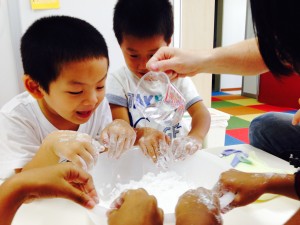 Our Vision
We believe in a caring, supportive, multicultural environment. Our teachers will provide students with a broad range of educational opportunities to promote an early start for school success. We will strive to develop skills and provide opportunities which will enrich each child's social, emotional, physical, cognitive, intellectual, and creative ability. Our fun based learning atmosphere can change a shy natured child to expressive, more confident happy child.
Welcome to your child's first classroom!